August 1950 (Photo courtesy of Tom Waite)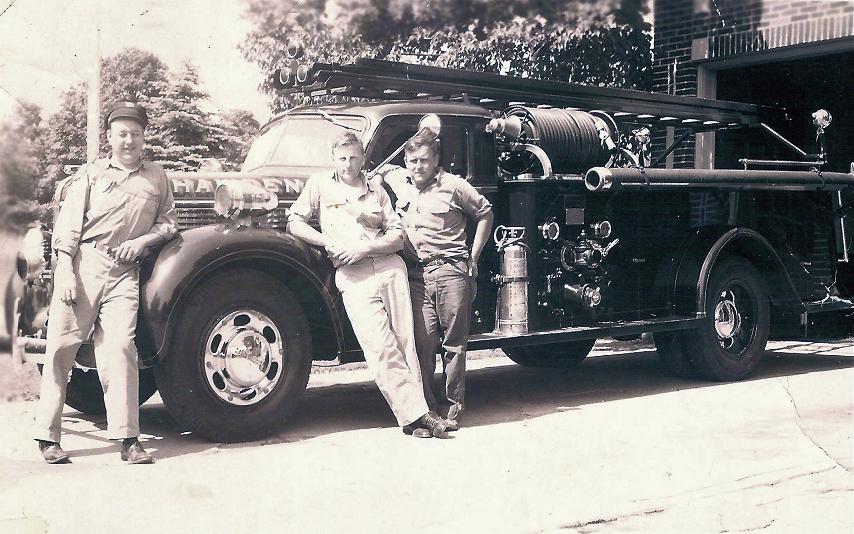 1953 - Fred Fletcher, Jack Laffin and Joe Rahl by Engine 5, the 1942 Diamond-T 600 GPM pumper that started out as Engine 1. (Photo courtesy of Tom Doherty)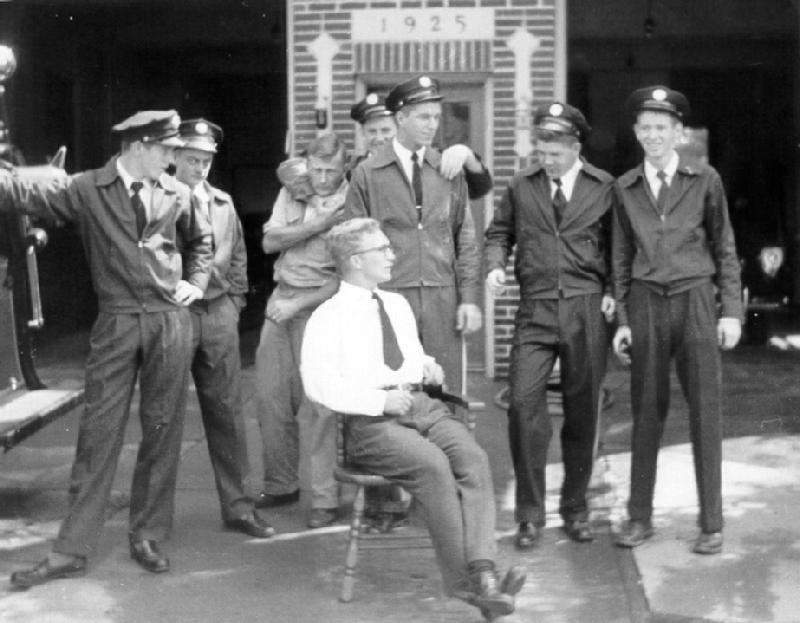 1954 - Future career men preparing for a parade. The fellow on the extreme left is believed to be Dick Pleines. And the rest of the guys (L-R) are: Tom Doherty, Jack Laffin (a "paid man" at 5's at the time), Gil Spencer, Paul Reutenauer, Ray Bantz and Jack Barnes. The fellow in the chair is identified as Teddy Anderson. (Photo courtesy of Tom Doherty)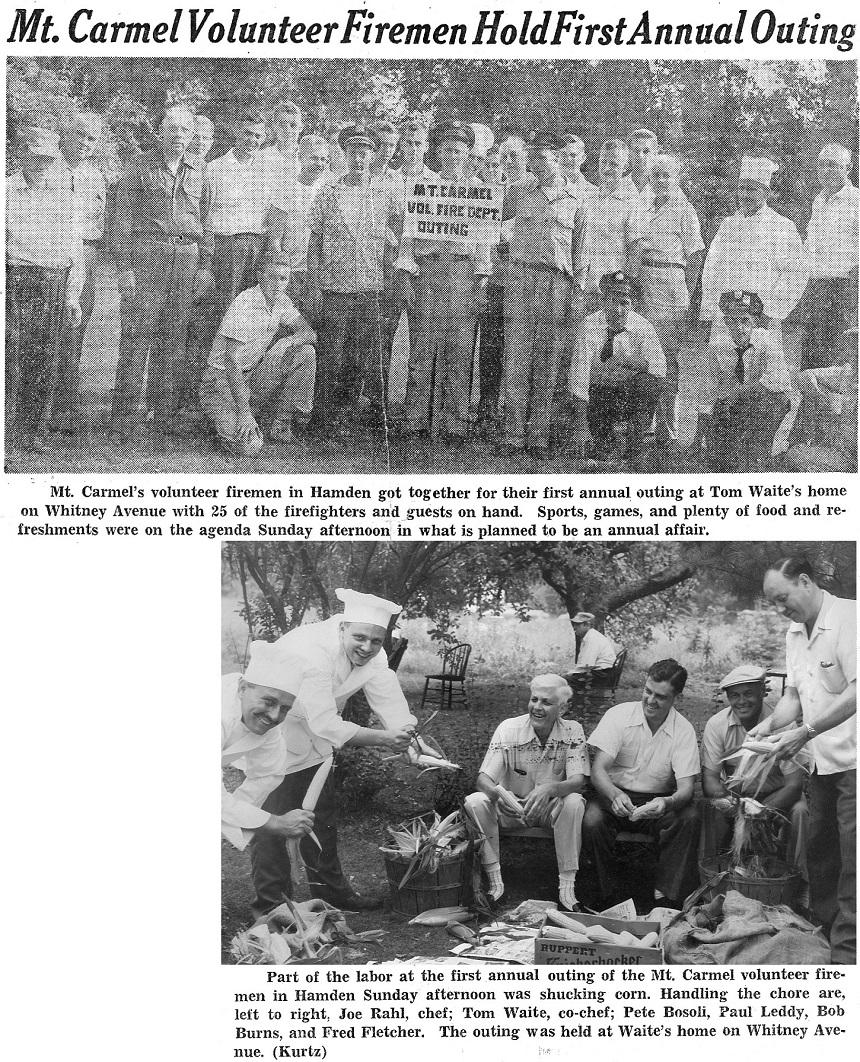 September 6, 1954 Co. 5 Outing (New Haven Evening Register article courtesy of Tom Waite) - Posted 10/30/2015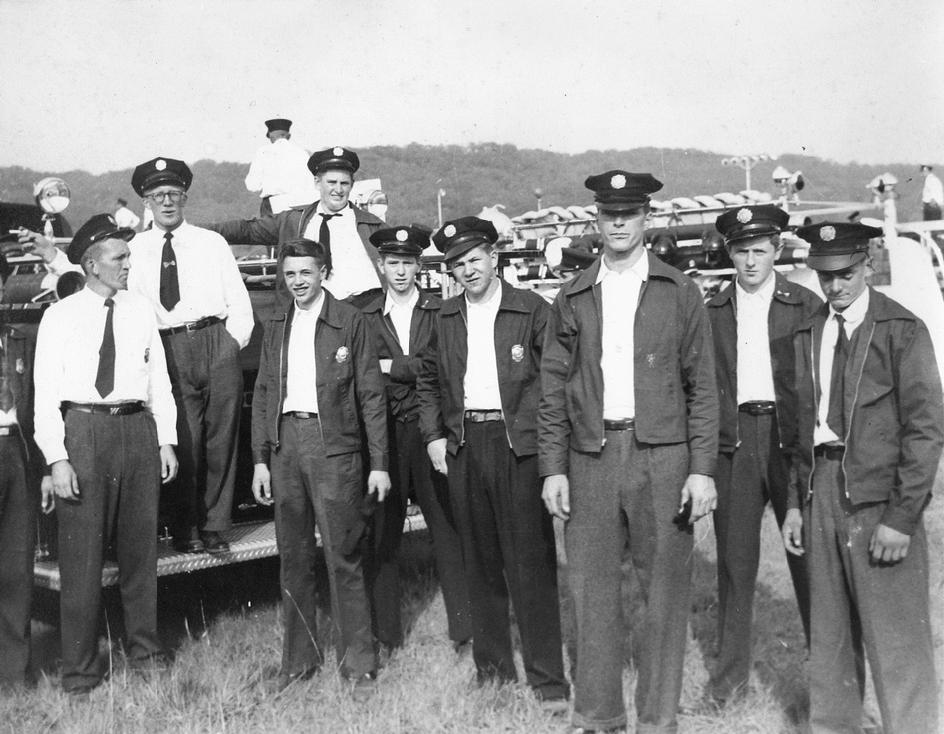 September 1954 - Following the parade at the Plainville Race Track in Southington (L-R): Dave Walden, Ted Anderson, Doug Crook, Gil Spencer, Jack Barnes, Ray Bantz, Paul Reutenauer, Dick Pleines and Tom Doherty. (Photo courtesy of Tom Doherty)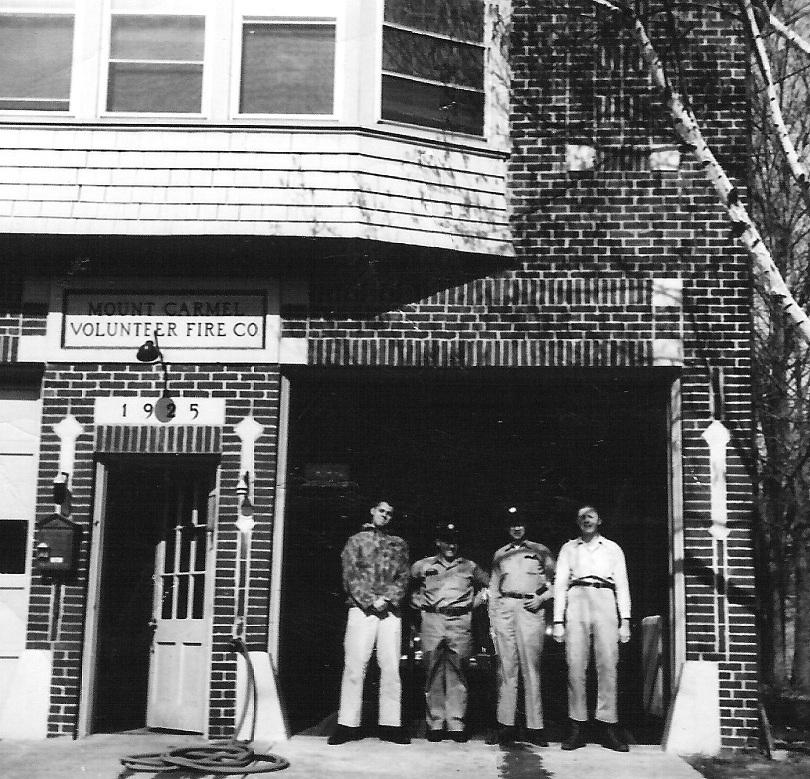 Thanks to Frank Fowler for sending in this 1957 photo. L-R: Bill McAvoy, Joe Rahl, Fred Knudsen and Dick Pleines.
Eleven of the members in the photo below have been identified. 1. Bob Verneris, 2. Tom Doherty, 3. Charlie Esposito, 4. Anders Pedersen, 5. Oscar Krischtschun, 6. Bill McAvoy, 7. Russ Smith, 8. Gil Spencer, 9. Bill Scott, 10. Fred Fletcher, and 11. Ray Spencer. If anyone can ID any others please let us know (hfdbadge102
@aol.com
).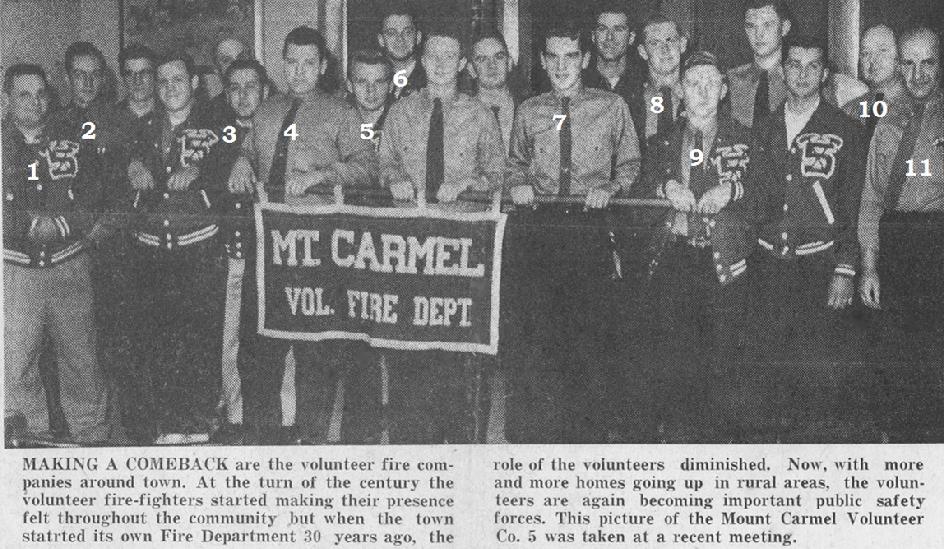 The Hamden Chronicle - January 23, 1958 (Article courtesy of Gilbert Spencer)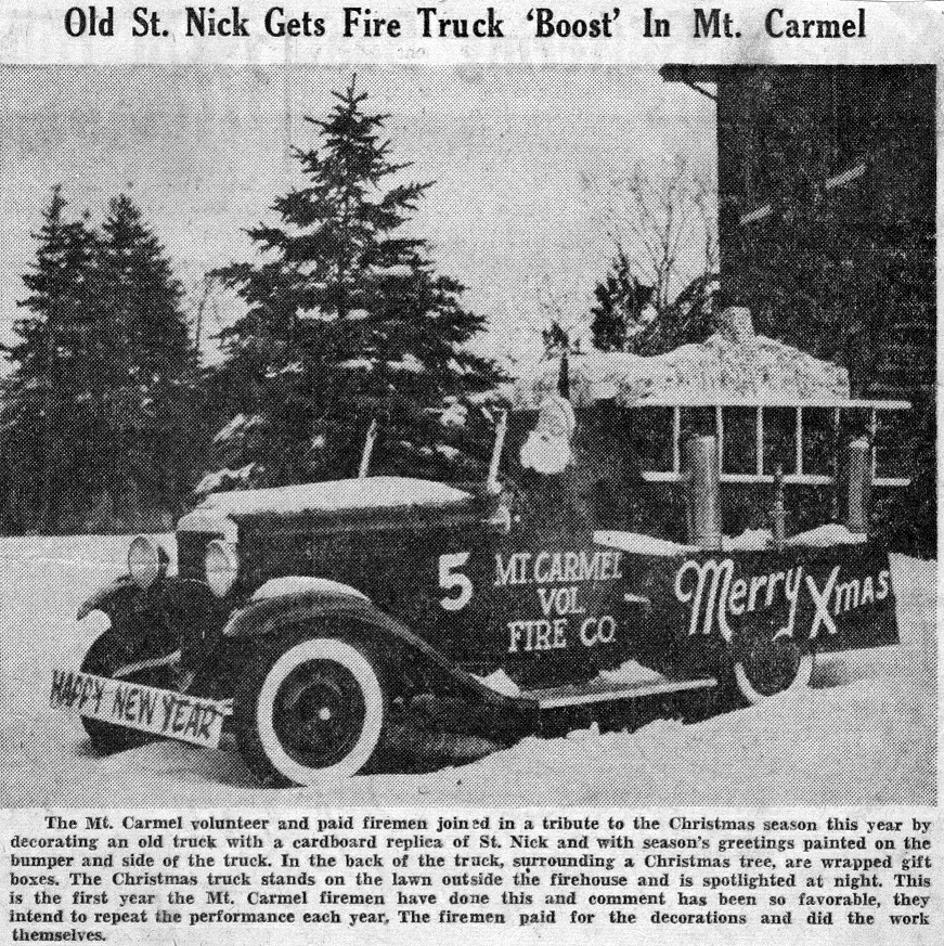 The New Haven Sunday Register, December 16, 1951
COPYRIGHT NOTICE
Unless cited otherwise or in the Public Domain, all material on this website, including all original photos, essays, articles, descriptions and commentary published herein, are © Copyright 2010-18 by the Mt. Carmel Volunteer Fire Co. of Hamden, Connecticut, and may not be copied, republished or transmitted in any form whatsoever without prior written permission of same.
Web Hosting powered by Network Solutions®